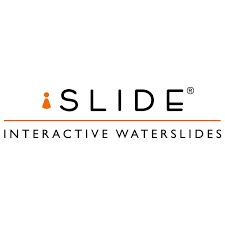 iSlide makes every water slide into an interactive computer game and multimedia attraction which you can share on social media too.

Innovative Leisure supplies an extensive range of adventure play products suitable for a wide variety of attractions. These include mobile and stationary climbing walls, Sky Trail high ropes courses, Sky Tykes low ropes courses and water attractions - Water Wars and Downpour Derby.

Vortex Aquatic Structures International Inc. is the world leader in aquatic play landscapes and entertainment. With installations at more than 6,500 locations around the world in public, commercial and entertainment settings, Vortex International provides imaginative, durable aquatic play and water feature...