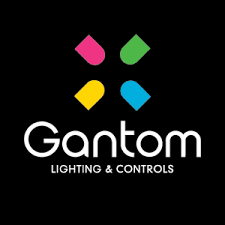 Gantom, formerly Darklight, was founded in spring of 2010 as a manufacturer of special effects lighting equipment catering to the themed attraction industry.
We specialize in illumination of low-light and space constrained environments where traditional theatrical luminaires are not suitable.
The "Precision" series of LED fixtures were developed with compactness, safety, modularity, and ease of use in mind, allowing lighting designers to illuminate environments that were not previously possible with larger fixtures. In 2011, we expanded our product line to include self-developed compact controllers that add a dynamic element to our luminaires.
In late 2012, we launched a new line of products catering to the professional lighting and architectural markets called the "Gantom" series. The industry recognized Gantom iQ, an ultra-compact image projector, spearheaded our focus into the specified lighting market. Our award winning products have since become the "secret weapon" of many lighting designers and industry experts and have been installed in a wide range of applications including theme parks, museums, bars & clubs, casinos, and haunted attractions all around the world.
In the following years Darklight continued to gain momentum and win various awards, including the PLASA member's choice award at LDI 2013 and the "Étoiles du SIEL" (Star of SIEL) award at the 2013 SIEL Expo.
In late 2014, after experiencing a long period of extraordinary growth, Darklight rebranded to Gantom to reflect our metamorphic expansion and our intention to develop new products beyond our original scope. Gantom is a combination of "Gan, " our founder's last name, and "phantom, " which reflects our humble Halloween lighting beginnings. Under the Gantom name, we look forward to continuing to redefine and expand what is possible for lighting design for many years into the future.
Gantom is a proud member of PLASA, USITT and TEA.