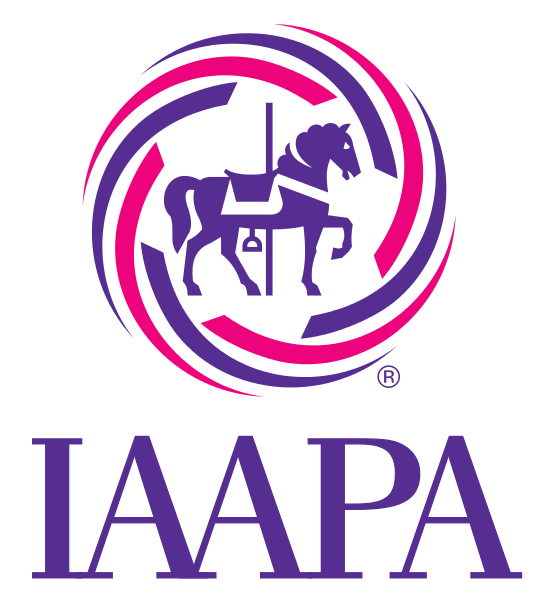 Profile
IAAPA- safe operations, professional growth and success for the attractions industry.
Founded in 1918, the International Association of Amusement Parks and Attractions (IAAPA) is the largest international trade association for permanently situated amusement facilities worldwide. The organization represents more than 5,300 facility, supplier, and individual members from 99 countries, including professionals from:
Amusement parks, theme parks, and attractions
Family entertainment centers
Museums and science centers
Water parks and resorts
Zoos and aquariums
Industry manufacturers and suppliers
IAAPA helps our members improve their efficiency, marketing, safety, and profitability while maintaining the highest possible professional standards in the industry.
Mission Statement
Our mission is to serve the membership by promoting safe operations, global development, professional growth, and commercial success of the amusement parks and attractions industry.
Vision Statement
We envision a professional association regarded as an indispensable resource for our members and an international authority for our industry by:
Advancing safe facility operations globally;
Promoting a favorable public image for the association, its leadership, and the industry at large to consumers, government officials, and the media;
Providing primary sources for market connections for buyers and suppliers while maintaining economic vitality for the association and value for its members;
Promoting professional development by providing continuing education, certification, and training in attractions operations;
Being an allied partner with industry associations that expand the IAAPA brand, increase membership, and increase attendance at IAAPA-branded trade shows;
Being a credible resource for industry data and statistical analysis to support the IAAPA mission.
Central to achieving our vision is a focus on our members as the reason for our existence and a resolute respect for our employees as the source of our strength.
Resources
IAAPA is the go-to destination for the information, statistics, and tools amusement park and attractions industry professionals need to be successful. Find out more about resources available.
IAAPA Expos and Events
The International Association of Amusement Parks and Attractions hosts three Expos throughout the year: Euro Attractions Show, IAAPA Attractions Expo, and Asian Attractions Expo. Join industry professionals from around the world to explore the latest innovations, make connections at unique networking events, and receive world-class education from industry experts.
IAAPA's highly-rated educational programs are conducted at member attractions, in conjunction with international expos and regional meetings, and via the Internet.
IAAPA's certification program helps set your career apart from others in the industry. Let your years of experience and participation in educational experiences work for you and apply today for an IAAPA Certification.
Safety and Advocacy
IAAPA is the industry voice for safety, advocacy, and government relations. We advocate to protect your interests on issues ranging from ride safety to employment practices to accessibility.  From our offices in North America, EMEA, Latin America and Asia Pacific, we work with government officials to create and support smart regulations that ensure safe experiences for all.