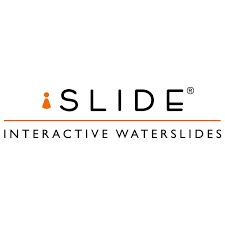 We build special effects for water slides.
iSlide is specialized in making special effects for water slides. The company makes every water slide, into an interactive computer game and multimedia attraction, also allowing children to share their experience through social media. If you want to prepare your water park for the future, then choose iSlide and increase your visitor numbers by 20% to 30%!
The company started in 1996 under the name of IBG Projex. With the rise of LED lighting, the company specialised in lighting applications working under extreme conditions, such as aircraft wings, chemical plants and swimming pools. Pool environments are always difficult for electronics because of the humid air and high chlorine levels.
In 2012, iSlide was specifically founded to focus on gaming in water slides. In the years that came, more and more features were developed (and patented) for slides such as the Aquasmash® touchpads. In the meantime, all systems were standardised for running online and our IT department can upload new content from a distance.
Nowadays, iSlide makes systems for the largest global chains of water parks, but also more and more regional water parks want to boost their water slides with iSlide.