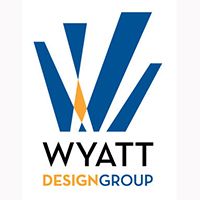 Wyatt Design Group, Inc. is a multi-disciplinary design studio specializing in entertainment, exhibitions, attractions, and leisure destinations.
Our core staff has expertise in master planning, site development, architectural and interior design, show design, and environmental design.
Principal Larry Wyatt has master planned, designed, or otherwise made significant contributions on major projects for Universal Studios, Warner Bros., Paramount Parks, Six Flags Entertainment, LEGO Parks, Chicago's Museum of Science and Industry, Daytona Speedway, and many more over a career of more than 25 years.
Since founding Wyatt Design Group, Inc. in 1999, Larry has continued this trend of excellence in planning and design for Warner Bros., Busch and Sea World Entertainment, Paramount Licensing, Universal Studios Hollywood, Los Angeles Zoo, Everland, the Hershey Company, Six Flags and others.
Whether in the role of Lead Consultant or as a collaborator on a larger team lead by others, Wyatt Design Group welcomes any role that allow us to apply our many years experience to achieve the client's goals. Sample Projects:
Leisure Destinations:  Vietnam Ocean Park, Ha Long Bay, Vietnam/ Emerald Point, Anmyon Island Korea / Morocco Film City / Summit Bechtel Family National Scout Reserve, Mount Hope, Virginia / Wuxi Film Studios, Jiangsu China
Entertainment:  Six Flags "Justice League" Ride/LegoLand California / Madinitay Waterpark, Cairo, Egypt/ Warner Village/Asian Theme Park (confidential project) / Jungala – Busch Gardens, Tampa Florida / Warner Bros. Movie World, Madrid, Spain / Warner Village Theme Parks, Australia
Play Spaces:  Fievel's Playland – Universal Studios Florida / Happy Hollow Park and Zoo, San Jose, California / Tree Top Trails (Jungala), Busch Gardens Tampa Florida
Cultural Exhibitions:  Visitors Center, Cave Temples of Mogao, Dunhuang, China / "Chicano Now – An American Expression" travelling exhibit